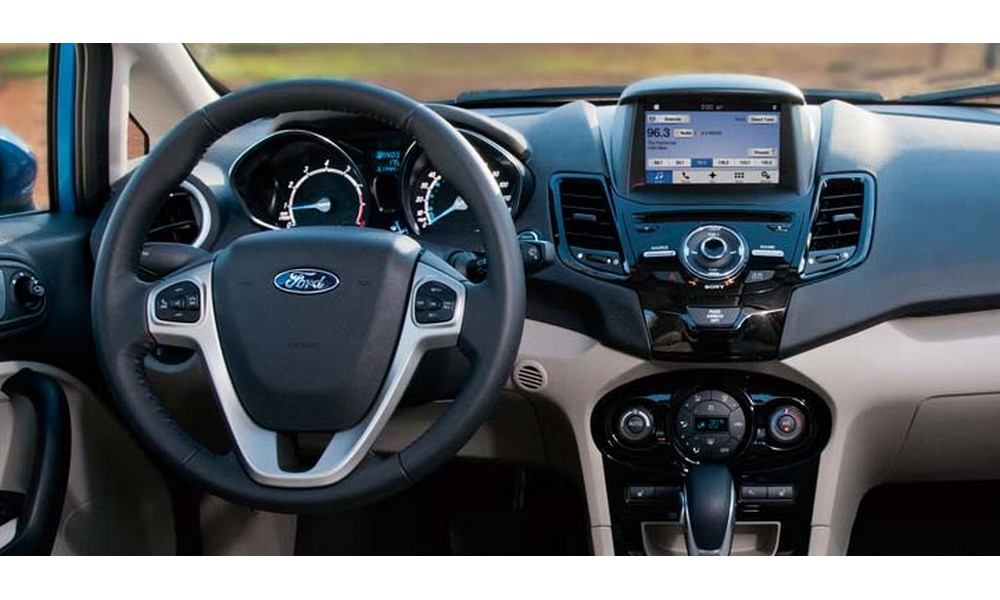 Balise Ford of Cape Cod knows you love your Ford. (Who wouldn't?) But we're proud to announce that a new software update for SYNC® 3 will make your Ford even more enjoyable. Why? Because Ford owners with model-year 2016 vehicles are now able to access Android Auto™ and Apple CarPlay™. Here's why we find that so exciting.
Android Auto™
Android Auto™ brings the Android experience into the vehicle safely, allowing users to easily navigate with Google Maps; listen to music with Google Play Music; and access a host of other features, including phone, messages, and third-party apps. A simplified interface, large touch targets, and Google voice search make interacting with apps seamless and safe. For added safety, all features are available via voice controls to minimize distraction while on the road.
Apple CarPlay™
Owners of iPhone 5 or later models running iOS 7.1 or higher will be pleased to know that they now have an intuitive way to make phone calls, use voice-guided navigation, listen to music and send and receive messages, all while staying focused on the road. Apple CarPlay™—which can be controlled through the in-vehicle display or via Siri voice control—does require a USB hub upgrade available through Ford dealers.
For model-year 2017 owners wondering about Android Auto™ and Apple CarPlay™, all 2017 models support the system's update.
Wi-Fi updates
For years, Ford has offered SYNC® updates, but this is the first time the company is offering an update via Wi-Fi. In Wi-Fi-enabled vehicles with automatic system updates turned on, the system will connect to a customer's designated Wi-Fi network to check for updates. If an update is available, the system will automatically download the update without a need for customer interaction.
As an added perk, the update will download as long as the vehicle is connected to Wi-Fi prior to the vehicle turning off; once the update's started, there's no need to keep the vehicle running for the update to install.
Of course, if you'd prefer to download the software update onto a USB and install that way, feel free. And if you'd like us to do it for you, don't hesitate to schedule an appointment.
---
To find out more about the new Android and Apple features Ford is bringing to its 2016 and 2017 models, or to make an appointment to update your system's software, please call us, contact us online, or visit us today at 90 High School Road Ext, Hyannis, MA 02601.
Image Credit: Ford