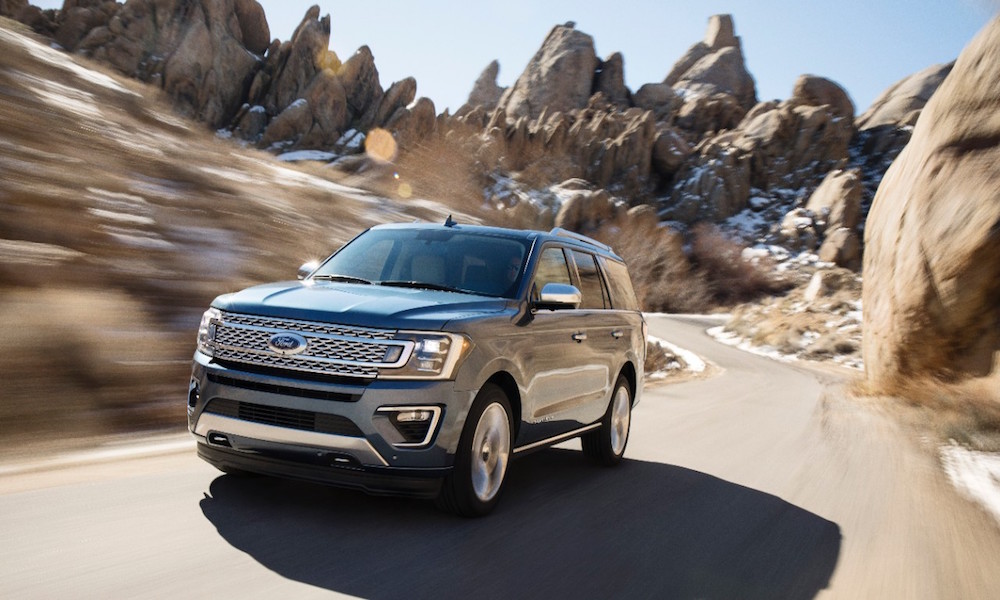 With the first 2018 models starting to arrive at Balise Ford of Cape Cod, there's never been a better time to be a Ford fan. If you're in the market for a new vehicle, and you want a model with all the latest safety and tech features, optimal performance, and sleek design, then you should consider one of these wonderful upcoming options. Their upgrades elevate them to the next level—a level that's worth waiting for.
2018 Ford Expedition
The popular Ford Expedition is all-new for 2018, marking a significant step forward for the acclaimed full-size SUV. The 2018 Expedition is not only bigger but also stronger and smarter than previous iterations. The vehicle's body is longer, and the cabin offers more space for both passengers and cargo.
At the same time, the Ford Expedition has shed its baby weight. This new model, revamped with aluminum-intensive architecture, is leaner and an estimated 300 pounds lighter. This combination is ideal: you have more room for kids, pets, supplies, and anything else you might need without the added bulk.
The Ford Expedition also boasts new technology to deliver a next-gen connected driving experience. This includes SYNC® 3 and SYNC® Connect with Apple CarPlay™ and Android Auto™ capabilities, wireless device charging in the center console, and an available Wi-Fi hotspot with a 50-foot range.
The Expedition now offers an even safer ride, as well, with a 360-degree camera for maneuvering, parking sensors, and trailer backup assist. To further protect you and your passengers, the new model features lane-keeping assist, adaptive cruise control, pre-collision warning with auto-braking, and blind spot monitoring.
2018 Ford Mustang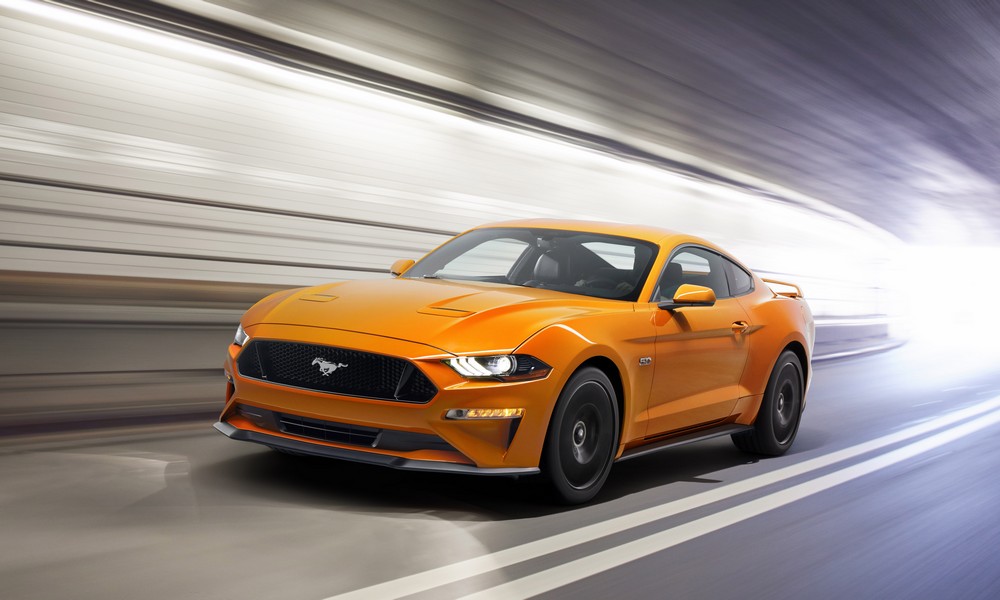 Ford has also revamped the Mustang for its most technologically advanced model yet. The 2018 Mustang now features LED headlights and available LED fog lights as well as revisions to the LED taillights and the rear fascia. The hood is longer with new vents. You can customize the 2018 Mustang with new paint colors, new stripe choices, and more wheel options.
On the inside, you will find a new customizable 12.0-inch digital instrument cluster with Track Apps, a heated leather steering wheel, and refreshed interior trim. The 2018 Mustang offers a powerful experience for both drivers and riders.
In one of the biggest changes, Ford will no longer offer the V-6 engine. Instead, drivers can choose between the 2.3-liter EcoBoost® I-4 and the 5.0-liter Coyote V-8, both of which have been recalibrated to provide more power and get better fuel mileage. Like the 2018 Ford Expedition, the latest Mustang introduces a 10-speed automatic transmission in place of the former six-speed automatic. Additionally, the 2018 model offers the latest safety technology, including distance alert, lane departure warning, pedestrian detection, and a Pre-Collision Assist system. Ford knows that safety is just as important as style.
---
Balise Ford of Cape Cod understands that you want the best vehicle for you, with all the latest upgrades. That's why waiting for one of these 2018 models to hit the market is the perfect plan: you'll know you're getting exactly what you want. Keep an eye on our emails and updates about the status of these 2018 models, and when the time comes, be sure to contact us for a test drive. Your dream vehicle awaits.
Image Credit: Ford